Farmers working for farmers since 1981.
With over 40 years of experience and management, Roger and Renee have seen the harvesting business change over the years and have been able to adapt to make it grow. Because of their farming background, they understand how hard it can be farming and wants to make sure they help their customers succeed in every possible way.
Mychal & Kimberly Neumiller
Mychal grew up watching the ins and outs of the business and thought it was something he would like to pursue. In 2004, he decided to buy into the family business. In 2010, he married Kimberly and together they help run the family business. Kimberly helps wherever needed: running for parts, running equipment, cooking for the crew, and helping with the campers. She also helps with employee paperwork. They have two children, Bentley and Payzlee, who love being on the road and seeing new things!
Cole is the second oldest child and enjoys being part of the business. In 2009 Cole bought into the business. He is always helping find the best deals on equipment to keep our operation running smoothly. Cole married Karlie in 2012. Karlie helps wherever she is needed as well such as cooking, cleaning, running equipment, and insurance paperwork. She decided to obtain her CDL to help when we are in a bind. They have two children, Kyler and Kaydyn, who love being on the road and seeing new things!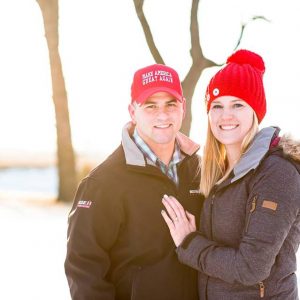 Logan is the youngest brother and joined the business in 2011. Logan is our mechanical minded person and can solve most problems we have with a combine. Logan and Danica will be married July 2019. Danica is a elementary teacher, but still goes along down south to help with cooking, campers, and running equipment. She also helps with anything while we are around Bowdon.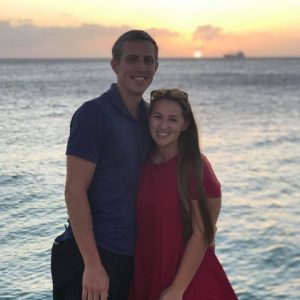 Shania has been helping with harvest since she was 5. She has been around long enough to know how this business works. Shania helps with our books, run equipment, cook, and whatever else may be needed. Shania is undecided if she wants to buy into the family business as of now.
In 1981 Roger joined his father in custom combining around the state of North Dakota.  Roger and Renee's four children always helped out on the farm and grew to love the harvest side of agriculture. Roger decided to venture out in 2004 and headed to Texas to expand his harvesting business.  Throughout the years the boys have become co-owners to the family business. 
Today they cut many different crops from Texas to Canada.  Since Roger started this business it has grown over the years.  Neumiller Harvesting owns ten Case IH combines and all the supported equipment to make this operation work. 
We couldn't do it without them!